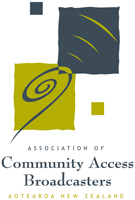 Welcome to the Association of Community Access Broadcasters (ACAB) Aotearoa New Zealand.
ACAB aims to provide a resource for Community Access radio stations and a link for potential broadcasters to the stations in their area.
Explore some of the principles of community access broadcasting in New Zealand and connect with your local radio station.